Share Savings Accounts
We offer our Share Saving Accounts which only requires a $5.00 balance at all times. You will earn dividends on these accounts as soon as you maintain a $100.00 balance. Dividends are declared by the Board and paid quarterly. Your account is federally insured up to at least $250,000.00 and backed by the full faith of the United States Government, NCUA, National Credit Union Administration, a U.S. Government Agency.
Share Draft Accounts
We offer Share Draft Accounts upon approval. These accounts do require a minimum balance in the Share Saving Account in the amount of $25.00. So you will need a total of $30.00 in your Share Saving Account. No interest is paid towards the Share Draft accounts. Our low fees are $20.00 for non-sufficient funds, and if you need to place a stop payment you can do so for $25.00. If you sign up for a Share Draft Account you may also apply for a Debit MasterCard. We do not charge any fees for the Debit Cards only if you need to replace it at this time we will charge you a $2.00 replacement fee. One important thing to remember we DO NOT charge any monthly maintenance fee.
Don't forget to sign up for our FREE ONLINE BANKING. If you have our Share Draft Accounts you can even have FREE BILL PAY. All we need is for you to come in with your email address to sign you up for this service. You can choose at this time also if you would like to get your statements electronically.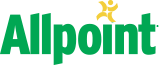 Payroll Deduction
Payroll Deduction is another service we provide. All you have to do is give your employer our routing number and your account number which any member of the staff can give to you. If you get a loan with us at any time we can set up to have your loan payments to be taken right out of your direct deposit.
Visa Credit Card
You can also apply for our VISA Credit Card which has a great introductory rate of 2.9% for your first 6 months and after that it will only be 11.9%. There are no monthly or yearly charges to have our VISA Credit Card. Also you may do a balance transfer to our VISA with NO FEE!

Loans
We are sure to have a Loan to fit your needs. There are many options available, check out our Rates and contact us for more information on how to apply. Loan Rates do vary depending on your credit score.